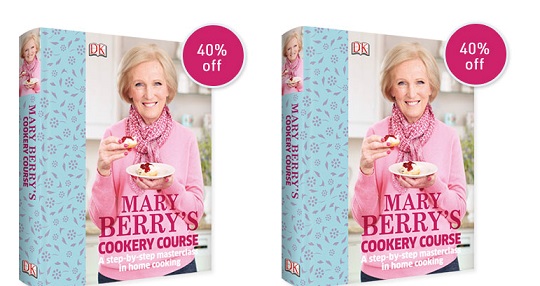 How perfectly timed is this particular deal? You can get 40% off all Mary Berry books which would make awesome Christmas gifts for those special bakers and chefs in your life. Or you can nab those titles that can help you create an amazing Christmas smorgasbord on the big day.
You can choose from a pretty impressive selection of Mary Berry books that range from the Mary Berry's Complete Cookbook that's down from £25 to £15, the Cook Up A Feast that's down to £12, Cookery Course is down to £15 and Supper for Friends is down to £5.99.
You can also get Puddings & Desserts, Kitchen Favourites and How to Cook for £5.99 each, all marked down from £9.99. The eBooks are also available for download and you can get free recipes if you click on the link on the page. I love how DK do their titles and the effort they put into their site.