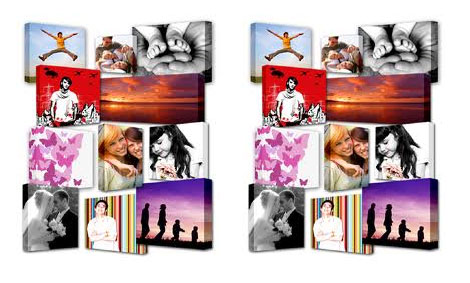 Here's a chance for you to buy a £40 voucher to spend at whoartnow.co.uk for just £7.99!
I think everyone has at least one person in their lives who are almost impossible to buy presents for - mine is my dad. Ask him what he wants for his birthday or Christmas and you'll get a pained look of 'ohhhh don't ask me, how am I supposed to know!?' *sigh*
A voucher of some description can be a pretty nifty solution.
Yes, you could go down the traditional department store voucher route but that's boring, quite frankly.
If your awkward pressie person is an art fan then this £40 discount voucher to spend at whoartnow.co.uk will be just the thing for them.
They can choose to have a canvas printed from one of their own images, or pick a piece of artwork that's already been printed from the large selection on the whoartnow.co.uk website.
Let me explain how this works:
You go HERE and pay £7.99 for a £40 voucher BEFORE midnight tonight
You can redeem the voucher as of tomorrow if you have a canvas in mind that you'd like to give OR
You can make a card, or whatever, print off some instructions and the codes for the £40 voucher and give that to your awkward pressie person instead; they have until 11 March 2011 to spend it.
Does that make sense?
One more time then: hand over £7.99 before midnight and you'll get a voucher, worth £40, to spend at whoartnow.co.uk which is valid until 11 March 2011...that's about as tricky as it gets.
If you DO want to choose the  canvas so you can wrap it and give it for Christmas, then you must place your order before 15 December, as that's thier last day for guaranteed delivery in time for Christmas.