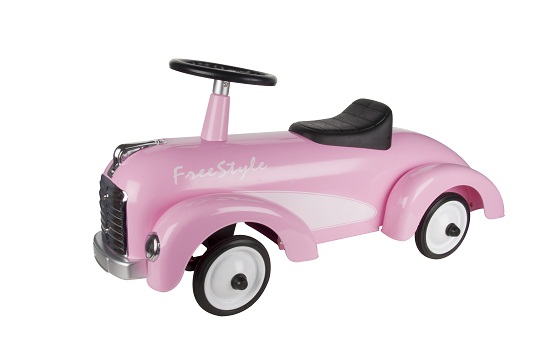 Casabu is a deal site a bit like Groupon and the like, but this particular site is focused on cool special offers for parents and their children. It's pretty sweet and you can find some great offers on there. This time the deal is really nice with up to 40% off classic children's pedal cars, perfectly in time for Christmas shopping!
The classic pedal cars are available in 20 designs and the cars in the sale include the Pink Dream Speedster, a Silver Classic Racer, Red Classic Racer, and Green Classic Pedal Car with prices ranging from £55 to £93.
You will also find the Bright Fropper Froggy ride-on for £45, or the Dotty Dalmatian for £40, and the Fabulous Fire Engine for £70. If you are new to Casabu you will also get an extra £5 off using the voucher code Casabu25055. Take a peek and enjoy! I absolutely LOVE that pink race car.