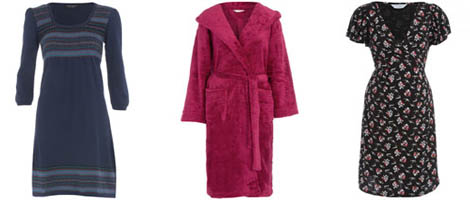 Dorothy Perkins have apparently gone a bit mad and they're selling everything, absolutely everything online, for 30% off the retail price. The deal started today and it says that it's for a limited time only so if you love what they sell, get shopping NOW.
The thing is, with a sale that includes absolutely everything online it's quite difficult to tell you what's on offer. You can choose any section in any style and that delicious 30% off is all yours to enjoy.
Just poking around their online offering I've found the must-have Fairisle dresses and jerseys going for nicely reduced prices, so you can be in fashion for less. You can sort out your maternity wear if you're expecting, get a lovely jacket or two, sort out your lingerie and so much more.
I would suggest setting aside at least an hour to browse through the store as I've already lost loads of time to this sale and haven't even touched the surface. A great time to nab some lovely Christmas pressies for her too.
Thanks to bundle at HUKD!