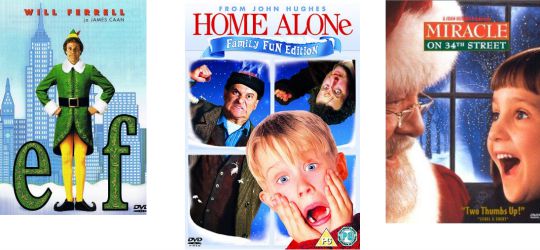 I have to admit at first glance this offer didn't do much for me but when I considered that I'd be buying a new film either from Santa, for the Christmas Eve box or for our Christmas movie night, it began to look more promising. I do like a freebie!
It just started today and running until October 26th Amazon will credit £3 to your account to spend on any eligible movie or TV show. You have until December 10th to make your purchase and you can only claim one credit per account.
So what's included?
Well if it's a new release the kids are after you can pre order Minions* for £9.99 and get that £3 credit. Christmas wise, check out the classic that is Elf* £3.97 and £3 credit with this one too. Or is your favourite Christmas movie Home Alone*? That's £3.74 and again you'll get that credit. There's tons of eligible titles to choose from and each one is clearly marked with the "Get£3 Off Amazon Instant Video"*under the title to let you know it's included.
If you're not sure what Instant Video is on Amazon, there's lots of info here* Essentially you can buy your DVD for say the kid's Christmas Eve box and use your credit to grab a freebie for a family movie night.
There's a few terms and conditions and more info on the promo and these can all be found here*
P&P is free for Amazon Prime customers, otherwise charges will apply. Don't forget if you are a Prime customer you can opt for the slower delivery option, usually 3-5 days, and gain another £1 credit for the Amazon Appstore, Amazon Instant Video, Kindle Book Store and the Digital Music Store. This one runs on all in stock purchases, not only this promo.
So what will you be buying to watch this Christmas? What is the BEST Christmas movie ever?