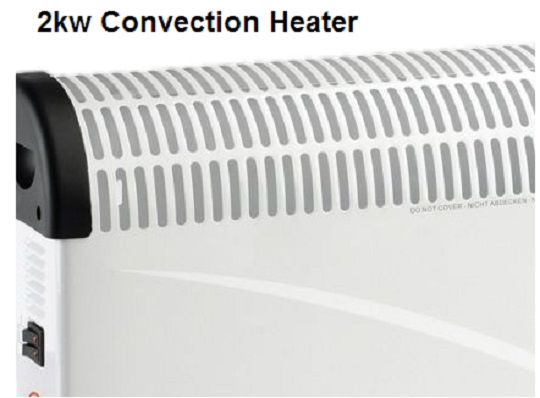 Black Friday continues to sizzle and the bargains are not relegated to tech and gadgets either. Viking Direct has a fabulous offer on this 2KW convection heater for only £14.99 which is better than half price off as it used to sell for £33.99. Bargain.
Convection heaters are just the job for an instantaneous hit of warmer air and great for maintaining a steady background heat to warm up your room or office. This particular heater has an adjustable thermostat with three heat settings at 750w, 1250w and 2000w. You also get an auto safety cut-out in case of emergencies.
There is a built-in safety thermal fuse to add an additional layer of protection and the unit is free standing or you can mount it on the wall if you prefer. It got 10 out of 10 in reviews and the price is simply brilliant.