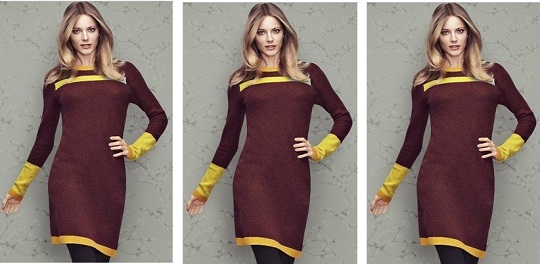 Ellos is offering £20 off when you spend over £50 on their new season Vintage Mix collection. You also get free delivery with this voucher code offer which makes it rather brilliant for saving some cash on those winter essentials.
The Vintage Mix collection is dominated by dark, sharp colours like black and plum and maroon. The cuts are the flattering and lengthy ones that enhance the female form and make curves look spectacular. This is a vast improvement on the outfits that are designed to make every lump and bump stand out for a mile!
The outfits are not cheap but some of them are stunning, and if you figure that you get £20 off along with free delivery, it does take the sting out of it a bit. Especially if you're grabbing something lovely to wear to the Christmas party as it makes it that much easier on your wallet. Enter the voucher code 8074 at the checkout to get your discount.