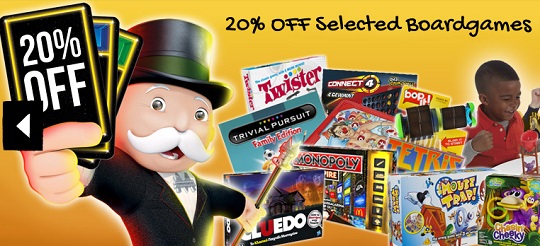 Looking for fun things to do with the kids over the Christmas holidays or on the prowl for some last minute Christmas gifts? Well, Windswept is offering you 20% off a selected range of boardgames that are brilliant for families, kids and more.
The games that are included in this 20% discounted sale are Tetris Bop It (I really don't know how that works, but it sounds pretty cool), Monopoly Empire, Cranium, Cheeky's Barrel Burst, Yahtzee, Chasin Cheeky, Cluedo, Monopoly, Bop It XT, Taboo, Kerplunk, Elefun, Twister and Guess Who?
There are plenty of other titles also listed on the site and the savings are pretty cool. Many are reduced from £19.99 to £15.99 or from £15.99 to £12.79, so you have a broad spread of prices and fits for different budgets. These also suit a huge range of different age groups which is pretty cool.