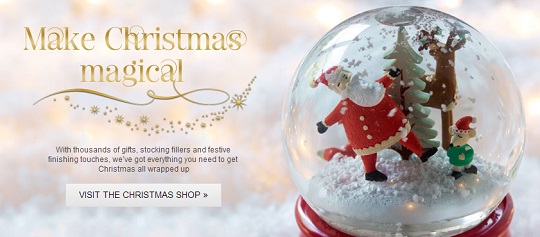 M&S are offering 20% off on women's men's and kid's hats, gloves, scarves and nightwear as of yesterday 07 December 2013. You can also get 50% off Christmas cards so you can save quite a bit of dosh online with the lovely M&S.
You can find some other special offers on their site that includes 20% off selected hampers too. I love M&S stuff, but sometimes it can be a little on the pricey side so this type of saving is rather helpful. Our hats and gloves are mostly battered at the moment and I don't think we have a matching pair anywhere. Where do those missing hands go?
So, now is a good time to stock up on those winter woollies, especially in light of the cold weather that's hitting us from all sides. Good luck and be warm!