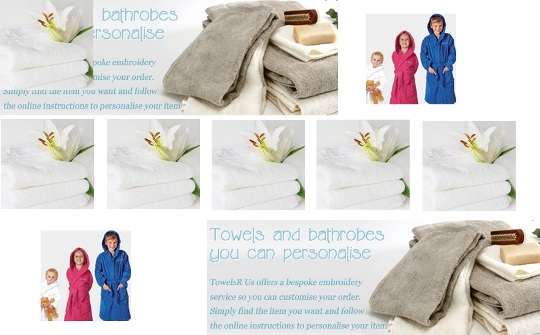 Christmas gifts often tend to include bath items. From those vile cheapo packs of perfumes and lotions to yummy and scrummy towels and bathrobes. It's clear which side of the fence I sit on, isn't it? I really do love getting fresh and crisp new towels as a gift, or a yummy new bathrobe. So, this lovely 15% discount should come in handy for those of you like me.
The 15% discount at Towels R Us is part of their new launch website that has lots of lovely new products for you to choose from. I have used them before, I had a blanket embroidered for a friend of mine, and they were quick and well priced.
The code that you need to get your lovely 15% discount is TRUS002. You can use this to buy anything from cushions to bathrobes to kitchen items and more. Many of the items can be personalised with the recipient's name or a little love note. I have always been a sucker for personalisation so this is a great deal in my books and it is valid until midnight tonight!