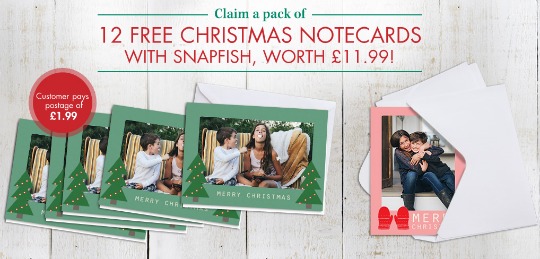 Is there anything doting grandparents like more than a Christmas card with their beloved grandchild on it? No, not that I've found and using the link below you can get 12 for just £1.99 delivered from Snapfish, saving £11.99.
At under 17p each these are great value I think. There's no code required, simply follow the link and you can either place your order now or "bank" the code on your account but you have to do it by November 21st. You have to place your order by December 2nd, plenty of time to get the kids organised and those snaps uploaded.
New customers simply register and use or bank your code, while for existing customers it's even easier, just sign in on the link.
The ordering process itself is pretty straightforward, just upload your photo, choose your card and text and wait for them to be delivered to your door.
Not bad for £1.99 all in?