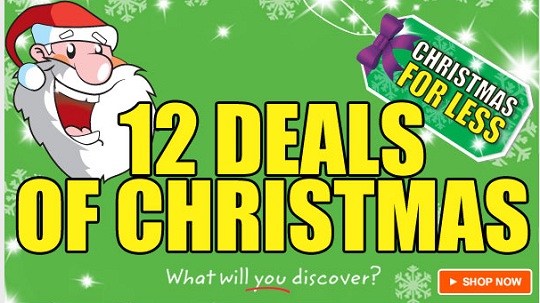 I love this idea and I think that The Works have hit the festive nail on the head with it. The 12 Deals of Christmas indeed. How lovely. You can get yourself a nifty gifty or two with these special offers and I bet the recipients will love you.
I absolutely love this deal. Oh, wait, I already said that. OK, so what can you get in the 12 Deals of Christmas affair? Well, there is 80% off on books, children's books from 99p, box sets from £4.99, arts and crafts from 99p, secret Santa gifts from 99p and toys and games from 59p.
If you can't find something to sneak into a Christmas stocking somewhere in this pile of fabulous discounted stuff, then I will eat my tinsel.
Other deals include three for £10 on quite a few of the hot items for this Christmas, a giant discount of 75% off on some family games and fun things to do around the Christmas tree, and Christmas essentials. YUM!