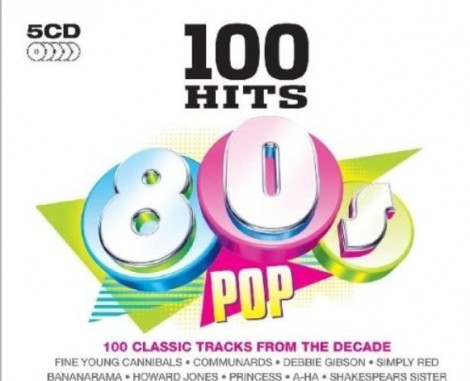 Choices UK has popped a bunch of ace music collections on special offer and one of the best has to be this box of 100 80s hits for only £2.99 including free delivery. Relive the mad music of your youth with these fabulous classics.
The songs included on the 100 hit compilation come from greats like Bananarama, Simply Red, Fine Young Cannibals, A-Ha, Tone Loc, Chaka Khan, Chris Rea, ZZ Top, Sabrina, Men Without Hats, Shakespeare's sister, Chicago, Nick Kamen and more.
Remember dancing to Body & Soul, or Funky Cold Medina? Or howling into your pillow to Chicago hits when your first boyfriend went off with someone else? These memories are all here. The CD does have some truly brilliant classics on it although I can see some rather glaring omissions.
There doesn't appear to be any Culture Club or Tiffany, and Rick Astley is conspicuously missing too. Oh  well, at least we have A-Ha. Hahah!
Thanks to magicjay1986 at HUKD!