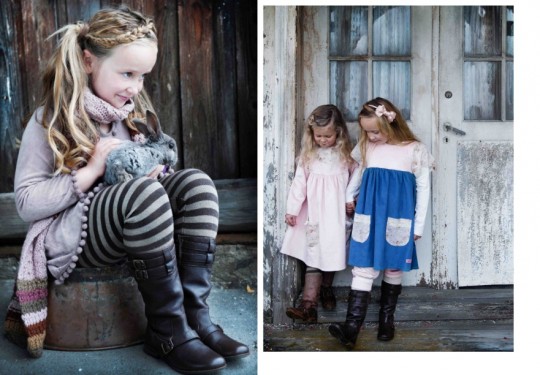 This is a rather nice little Christmas treat for kids and an ideal discount for grandparents on the lookout for unusual and gorgeous clothes as Christmas presents. MyCinnamonGirl is offering a 10% discount on all orders until midnight tonight!
Click here to get discounted with myCinnamonGirl
Discount code: FBmember
Discount: 10% off
Expires: 13th November 2011
The discount of 10% appears to apply to all of their Autumn and Winter 2011 range of clothing, and possibly all of their other summer stock too. In order to qualify for the discount you need to like their Facebook page and then the magical code will appear. This is only valid until midnight!
So, obviously, as part of my research, I ambled onto the site to check it out. I do love their range. It is that quirky patchwork and roses kind of fashion that looks utterly gorgeous on little girls and boys. The range is broken down into girl, boy and Mother & Daughter, which I rather liked.
The clothes themselves are gorgeous but also very expensive. You're not looking at ASDA George £5 for a frock stuff here. No, this sits in the upper area but the clothing is scrumptious. Definitely something to put on the wish list this year.