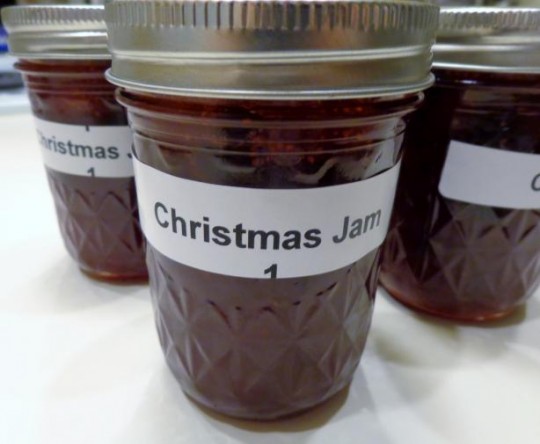 Last week I looked at the huge trend towards Christmas gifts in a Jar which continues to grow and captivate the minds of the crafty among us. I will probably be looking at even more recipes and ideas next week, but today it is all about the Christmas jams and jellies and all things nice and spicy. With these fantastic recipes and ideas you can give gifts that your friends and family will really appreciate and use for a long time into the future. Take a peek at the site that gave us our cover image: Food.com.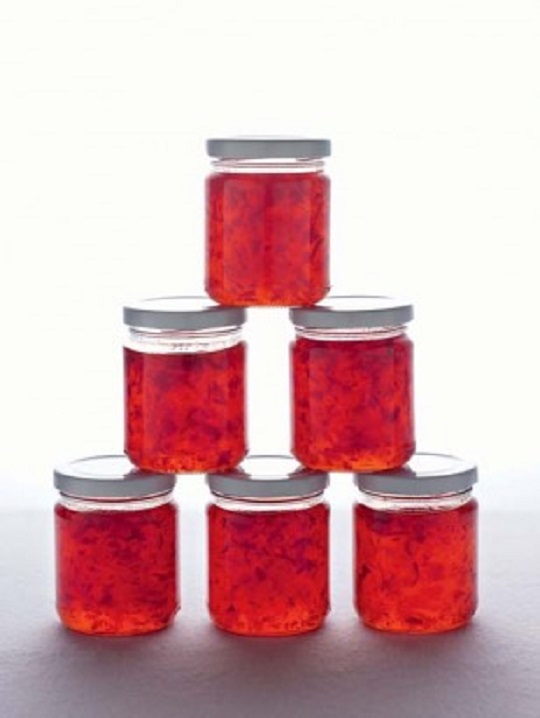 Oh, isn't this just too divine? Nigella's recipe for Chilli Jam is utterly beguiling and is definitely not for spreading onto your toast in the morning. You will need pectin and chilli peppers and vinegar and some patience and a lot of handwashing. Easy as pie, this recipe would make a stunning Christmas gift for the person who likes it spicy.
2. Roasted Apple-Pumpkin Butter
How gorgeous is this? Kitchen Jam has this recipe for making this lovely Roasted Apple Pumpkin butter using apples, cider, brown sugar, cinnamon and canned pumpkin. If you can't get canned pumpkin then you can use fresh and just cook it for a little bit longer. How delicious.
AllRecipes.com is not to be outdone by the others with its amazing recipe for Rhubarb Jam. This will need you to find a substantial quantity of rhubarb but you won't need pectin or any fancy bits and pieces so this one is actually a winner.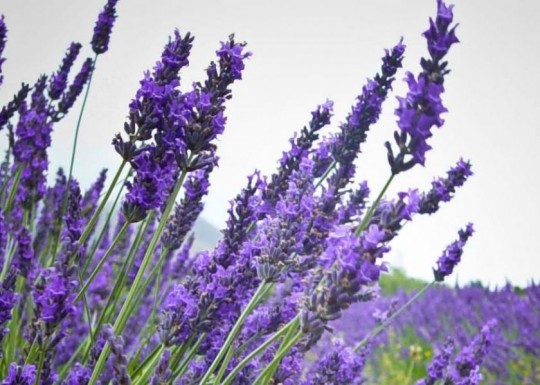 I have always been suspicious of eating the lavender in my garden and I have a TON of the stuff. It just seems terribly dangerous. This is probably because I grew up in a country that had thousands of poisonous fruit and berries and we were warned never to eat anything unless our parents handed them over and nobody gave me lavender to eat. Anyway. This is going to need pectin though…
This is another lovely recipe from Kitchen Jam where you can make a very light jam that isn't heavy on the sugar. It would make a lovely gift for someone who doesn't want a lot of sugar in their diet and who would appreciate something sweet that doesn't kill their waistline.
6. Mrs G's Italian Plum and Cointreau Jam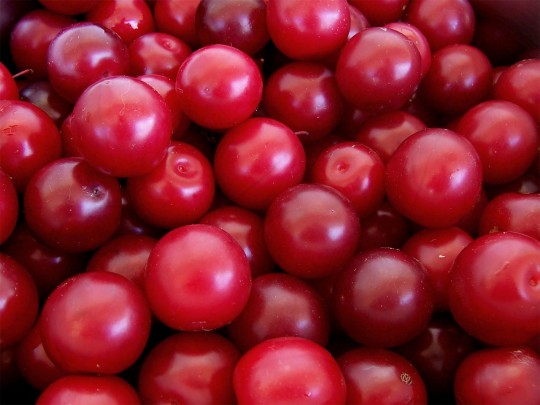 Seriously? If that doesn't sound like something you would get from a fancy Christmas hamper then I don't know what does. It doesn't look very nice, if I am honest, but apparently it tastes heavenly. You also won't need pectin which means less hassle and running about for ingredients.
Again we are at AllRecipes.com for this particular recipe as they have thousands and this one really stands out. You will spend a lot of time on this one so be prepared to dedicate an entire morning or afternoon to make your chutney. Whoever gets this Christmas gift will be very grateful to you though…
8. No Cook Spiced Apple Chutney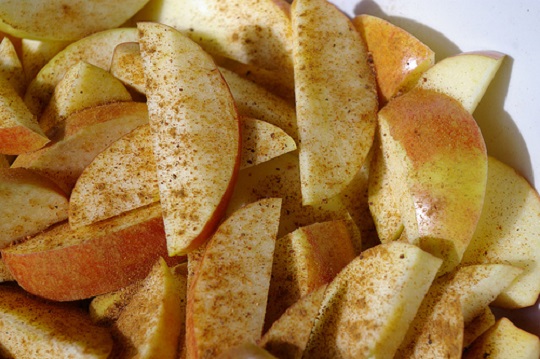 Shifting on over to BBC Good Food, they have a no-cook spiced apple chutney that goes wonderfully with cheese. You can create a Christmas hamper with some of this homemade chutney and some lovely cheeses.
You will need a crockpot for this recipe from Kitchen Jam but it is so delectable that you will probably make it over and over again. The recipe calls for ginger and vanilla beans and pears and lots of time to soak and boil and a bit of jam making expertise. This will ask you to dedicate a lot of time but the results are divine.
10.  Dark Muscovado and Whisky Marmalade
This particular recipe is one that I will definitely be using for Christmas this year, I know at least three people who adore whisky and marmalade.  You don't need a lot of ingredients and it is a very easy jam to make. Go on, slip this one under the tree…