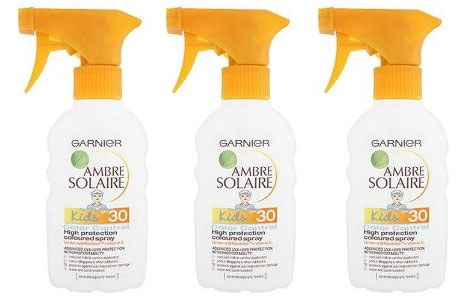 Boots are selling selected sunscreen products for half price!
Now, either Boots know something we don' t know, or they've got a TON of stock to get rid of due to last year's rubbish summer! Either way, if you can save yourself some cash on sunscreen, then DO - it's so expensive, that it pays to stock up 'on the cheap' when you can.
I think it's wrong that something so essential costs so much money - you can't help but wonder how many kids get exposed to the sun without adequate protection because of the huge dent in your budget sun cream can make.
You can easily filter all the sun protection products by clicking the tab for your chosen brand, SPF, whether you want protection for adults or kids and don't forget After Sun too (this was, and still is, my favourite sun cream of all, they always smell and feel so nice!).
I'm not sure whether these half price sunscreen deals apply in-store - if you're popping into Boots any time soon, perhaps you can post a comment to let me know.
Happy being safe in the sun!