Various Raskullz Safety Helmets £9.99 @ Boots.com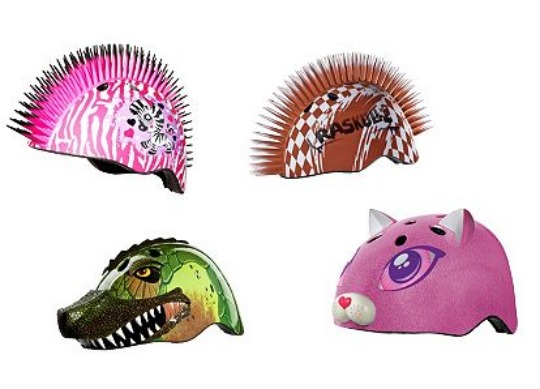 Do you find it a struggle to get your children to wear safety helmets when they are riding their bikes or scooters? My children are very reluctant to wear one at all. The reason why, is because they aren't cool. Who knew a five and an eight year old could be so image conscious?
Have you ever seen Raskullz safety helmets? Well, as far as I am concerned helmets don't come much cooler. It's normal to find them selling for around the £20 mark, but Boots.com have them all half price just now. This makes them only £9.99 each.
Suitable in four years plus, these are available in four different designs. A zebra Mohawk in red, zebra Mohawk in pink, pink cutie cat and a green T-Rex. There's a couple to choose from for a boy and girl.
Can be used for skating, cycling, scooting or skateboarding. All Raskullz helmets conform to British safety standard BS EN 1078 2012, they might not look it with all those spikey bits, but they do. With a shock absorbing EPS inner shell and adjustable straps, you can be assured of a good piece of safety equipment for your child.
Collect from your local Boots store for £1.95 (free is over £20) or choose to have it delivered to your door for £2.95.