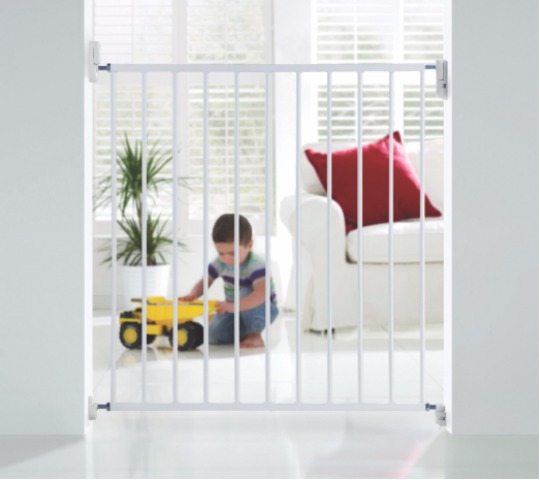 Safety gates are an essential purchase once your little one starts trying to explore the house, especially for the stairs and kitchen, and these ones are about the cheapest you can get right now.
The Lindam Single Panel Metal Safety Gate was selling for £17 at Asda George, but they have now dropped the price down to just £12,  and that's a pretty great price for one of these.
This gate has an extra wide walk way, no bottom rail to trip over, and can be made one way opening for stairs, or two way for doorways. All the dimensions are on the Asda George website as it's best to check that it will fit where you plan to put it before you buy. Not all doorways are standard sizes, as some of us have found out too late!
You can click and collect for free from Asda stores, or home delivery charges are from £2.95