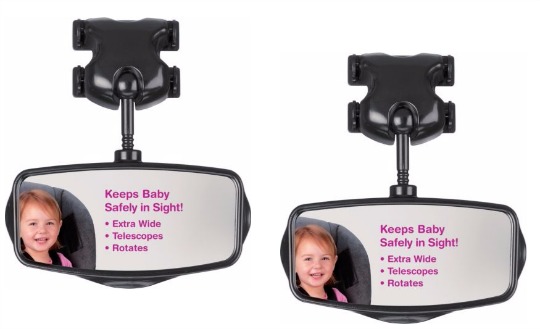 I am nearly always alone in the car with my little 15 month old son. It is mighty dangerous to keep turning around to check on him, as is stretching to look in the mirror. Taking your eye of the road for just a second too long can lead to devastating consequences. When I saw this Lindam Safe View Mirror, I knew I just had to get one. It's only £2.99 at Argos and Amazon have matched that. Argos are offering FREE delivery making it too good and offer to miss.
The Lindam Safe View Mirror is takes just ten seconds to install in the car. It is only suitable for forward facing car seats and aids you in checking on your little one as you drive.
The reviews are mixed on this item but at £2.99 I will give it a bash. After all it can always be returned if it's rubbish. Argos tend to be super at taking items back if they aren't right.
This is an online exclusive so you cannot Reserve and Collect but home delivery is FREE anyway.