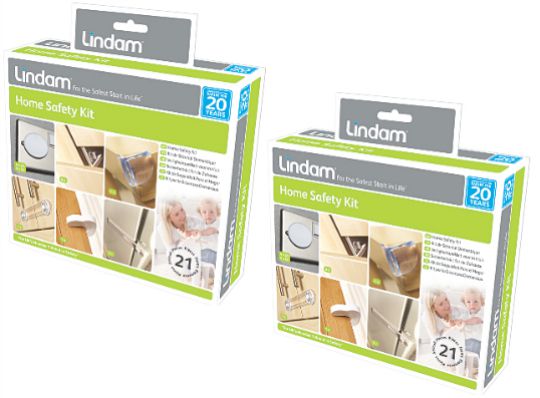 Once your child hits that age where they are on the move, you really sit on your nerves. Short of wrapping them in cotton wool, what can you do? You can child proof your house as much a possible, not with bubble wrap, but with sets like this Lindam Home Safety Kit from Asda George. It's reduced from £9.90 to just £5.50 and it seems to sell for around the £9-£10 mark elsewhere.
The Lindam Home Safety Kit contains a total of 21 items that help prevent any nasty injuries as a result of an accident. This is what you get: A Door Stopper, a Multi-Purpose Latch, 4 Corner Cushions. 4 UK Socket Covers, 4 EU Socket Covers, an Appliance Latch and 6 Cupboard and Drawer Catches.
Kids are clumsy when they first start to walk so bumps and scrapes tend to be inevitable, sets like this can reduce certain accidents. Cupboard and Drawer Latches are a Godsend as they can be put on to stop your child accessing potentially hazardous substances like cleaning fluids.
You can Click and Collect the Lindam Home Safety Kit for FREE from an Asda store near you or pay £2.95 to have it delivered to your front door.