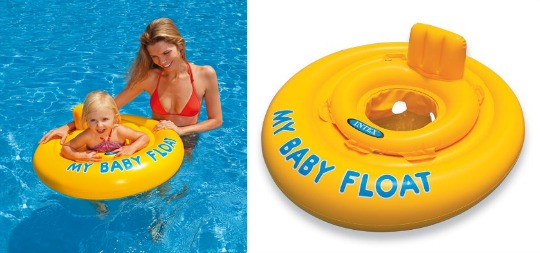 If you are planning on taking your baby to the pool this summer, then a baby float might well be on your shopping list. This Intex My Baby Float is a really great value option, as it is only £3.94 with free delivery from Amazon seller Little Baby Boutique.
These baby floats are not for unattended play, but are designed to act as a support for babies to have safe supervised play in the water.It is a sturdy inflatable, with an inner and outer ring for increased stability, and a back support. The seat is nappy style with smooth sides.
The reviews for this Intex Baby Float are very good on Amazon, and when it's something for your baby this is very reassuring. For less than £4 delivered this looks like a great buy for your holidays or to take to the local pool.