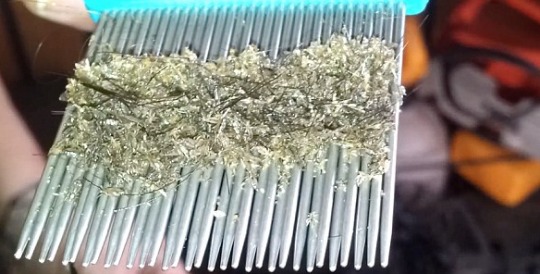 If you look above then the chances are you are clawing at your scalp as we speak. THAT photo has been doing the rounds on social media sites and that's because that is one heck of a head lice infestation! It was only last week that our lovely Lucy Sweet did a feature on head lice, which you can find here; including a map of "nit" hotspots around the United Kingdom.
We want to know what it's like where you are? I know that my two boys are forever bringing letters home about head lice doing the rounds at school, so why is it that in this day and age we still have this itchy problem?
We are seeing more and more adverts on the television selling head lice treatments. Which clearly suggests that the market is growing. I know the school my sons attend is very "on the ball" when it comes to nits but after a discussion with the other PlayPennies girls, I can't help but wonder if other schools are as active in eradicating those nasty wee beasties!
If you do a little bit of digging online there's lots to suggest that perhaps children are increasing physical contact with others and that head lice have become resistant to a lot of the over the counter remedies.
What can you do as a parent to keep those nasty nits at bay? We have all heard those old chestnuts about tying long hair back, avoiding head to head contact, using potent smelling oils like Tea Tree or Lavender, but are these precautions working?