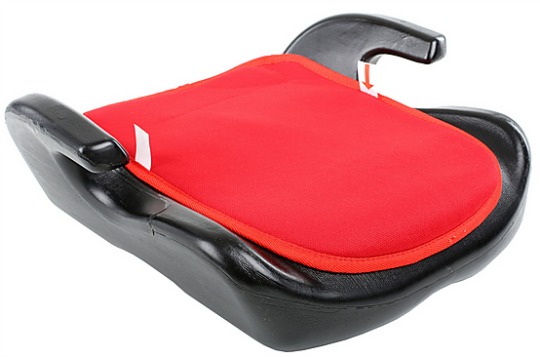 Do you need booster seats? Perhaps, just an extra one to keep in the boot for those odd occasions, like when you pick up your child and their friend from school? I own three of these, one for each of my Sons that are old enough and one spare for any friends of their's. These are MEGA cheap at Halfords, only £5. Needing more than one? Then even better, get 10% off automatically when you buy two or more, meaning they work out at just £4.50 each.
The Halfords Essentials Group 3 booster seat does offer protection itself, but it makes your little child the correct height to position the seat belt in the car properly, should there ever be an accident. They are moulded plastic with a red cushion on top for comfort. You would only use one of these once your child is four and up to the age of twelve, providing your child isn't up to the minimum height requirement by then.
To get your Halfords Essential Group 3 booster seat you can order it using the link above and then collect your order in your local store or get it delivered for only £2.99.
Thanks to ro1stav @ HUKD