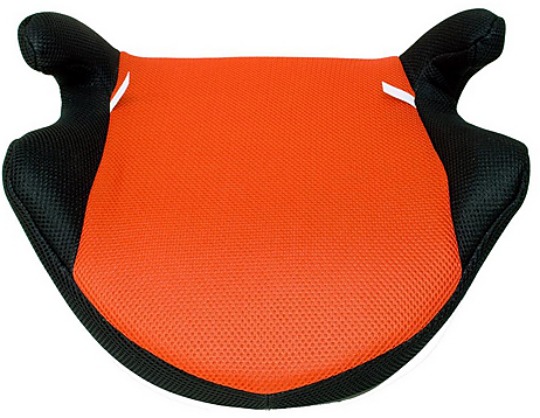 This is reduced from £9.99 to £5 but between 12 and 2pm today you can grab an extra 10% discount making it £4.50. Plus if you buy two you can grab an additional 10% making it £8.10 for two. Standard home delivery is also automatically free. After 2pm one will cost £5 delivered, while two will set you back £9. Still a great price considering delivery is free.
Suitable for ages 4-12 years (approx 15-36kg) this red and black booster seat will provides extra height and comfort for youngsters when out and about in the car. It ensures your vehicle's safety belt does its job properly. I've grabbed a couple for spares to keep in the boot of the car. My daughter's getting to that age now where her friends accompany us everywhere and it's handy to have a spare or two at short notice.
These have great reviews too, with a typical comment being :
This is a nice strong comfortable booster seat for a great price. i bought 3 of them and my kids enjoy sitting on them, they are also good for long journeys as they are comfortable to sit on, very happy with them.
You can reserve these to collect at your local Halfords or opt for home delivery and that is also free.
Thanks to NC9 at HUKD!