Graco Junior Maxi High Back Booster Seat Metropolitan £24.99 @ Halfords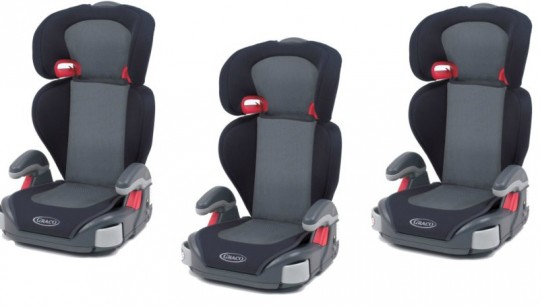 There's a fab saving of £35 off the Graco Junior Maxi High Back Booster Seat Metropilitan at Halfords, reducing it to £24.99.
My daughter hated the bucket baby car seats from the day she was born, and driving anywhere was an absolute nightmare. At 18 months, unable to cope with the drama of driving any longer, we put her in an age appropriate booster seat where she could see out the window and sit upright, and it was like flipping a switch – everything changed and we could drive without frazzled nerves and pounding headaches.
While this isn't suitable for an 18 month old – in fact it's only suitable from 4 – 12 years, whenever I see a picture of a booster seat I feel relief. Psychological imprinting, for sure!
This seat comes with free fitting from Halfords, so it's worth reserving and collecting, but you can have it delivered for free within four days.
The Metropolitan Graco Junior Maxi High Back Booster Seat has a height adjustable head support that grows with your child. It also has height adjustable arm rests to give better back support, and they contain two retractable cupholders. There's a raised seat and belt guides to ensure correct fitting and the back can be removed to leave a group three booster cushion.
Thanks to dtlewis2012 at HUKD