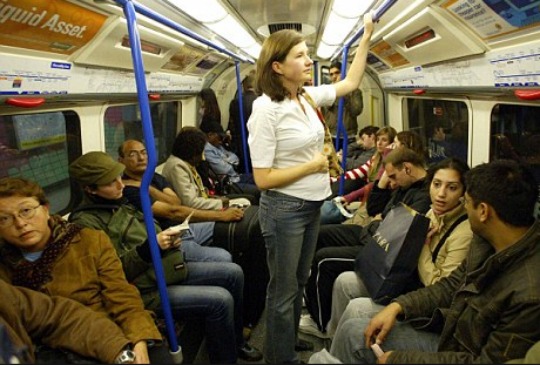 Public Transport and being pregnant can be about as fun as poking yourself in the eye. Swollen feet, a sore back or just general exhaustion, what ever the ailment when you have to stand for ten to twenty minutes getting shoved about it's just flaming awful. Not everyone is forthcoming when it comes to offer a pregnant woman a seat. This is for various reasons, they might just be an ignorant so and so or they may not want to offend by assuming that you are indeed pregnant.
That's why the Transport for London Board have teamed up with notonthehighstreet.com* to create an initiative to hopefully make people more likely to offer a seat to those with child. What is it? A badge that has the London Underground logo with the words "Baby on Board" written on it. It's completely FREE and it's just a matter of filling in a form. Oh, and you will get 10% of notonthehighstreet.com too.
These are for women that use transport in London only and the TFL stipulate this:
Baby on Board badges can be delivered to any address within the Greater London area, and South East England. For addresses outside these areas, badges are available at Tube station ticket offices.
Head over to their page if you are anxious about using public transport in London then it's worth having a look at Tranport for London's travel advice page, here.