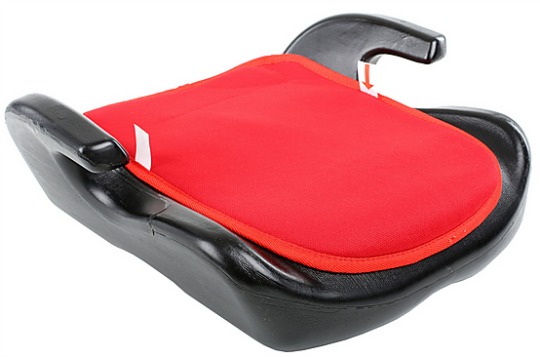 Booster seats are VITAL for those that have outgrown a car seat. Some people prefer the high backed ones for children aged three to four years old. Halfords are selling their basic Booster seats at just £5. Buy two and receive 10% off, meaning you get two Booster Seats for just £9. These don't have a back on them but are great for older kids. There's two colours to choose from blue and red.
These Booster Seats couldn't be simpler to use. They have a thin cushioned top for the comfort of little bums and the base is made from hard plastic. It doesn't require fitting as such, place it in the car, get child to sit on it and put seat belt on. Just be sure to hook the lap belt under the plastic at either side of you child.
Booster Seats are pretty much all the same. There's not really any that are safer than others, as there only job is to make your child sit tall enough for the car seat belt to work effectively in the event of an accident. If you'd rather have a High Back Booster then you can find one here*.
You can click and collect your Booster Seat for FREE from Halfords or pay £2.99 for delivery.
Thanks to ederj @ HUKD