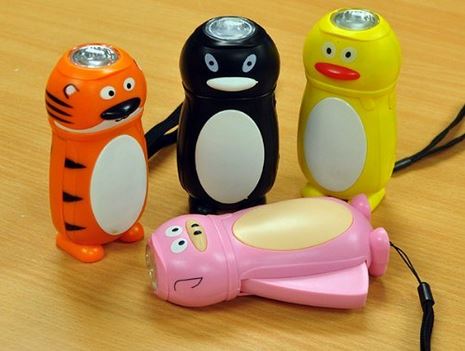 Are you taking the kids camping this summer? These wind up LED torches are a fun addition to the camping kit, and they'll go down well with the kids. They're also £3.94 delivered, which in the new Amazon pricing dispensation is quite nice too! One of the reviewers on Amazon also uses it for night time trips to the loo for her kids.
The lights are available in penguin, tiger, duck and pig designs, and they are funky dynamo torches that contain rechargeable batteries. They're also easy to wind up to charge.
You can't choose what design you want, unfortunately, but if you order more than one you'll get a selection of designs.
They're approximately 11.5cm high, so a decent enough size for little hands.
As I say - these should be a hit with little campers this summer.