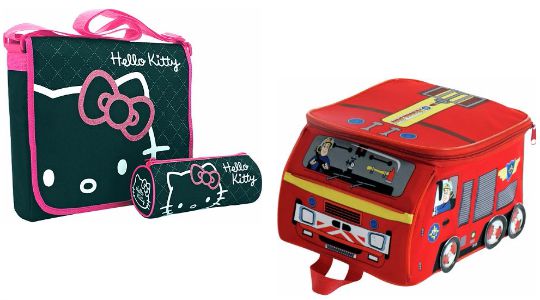 Looking for a school bag for your little nipper? Maybe your tot is starting preschool, and you need a small bag to keep their shoes in. Argos have some absolutely cracking bags for both school and nursery reduced. With our children's favourite characters like Fireman Sam. Hello Kitty and many more.
Here's a list of the Bag Bargains we found at Argos:
... and many more!
I think it's ridiculous the price of school bags if I am honest. I guess it's one of those essentials that the shops know we need and so bump up the prices. I was lucky enough to get the bags my boys wanted in the Next Sale. Thank goodness as they were £25 each which meant I would have needed to fork out £50 on school bags alone.
You can Reserve and Collect your School Bag order for FREE or pay £3.95 to have it delivered to your door.