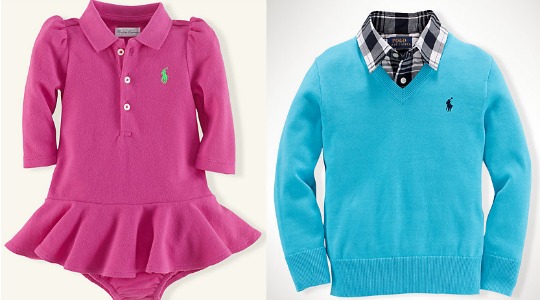 If you like your designer baby/children's clothes then you are going to go bananas at this deal. If you want to buy something a wee bit special for a new baby, then you too will love this. Ralph Lauren has reductions on selected Baby, Girls' and Boys' Clothing on their site, but you can get Up to 50% extra off when you use promo code PREVIEW15at the checkout.
Here are our top picks:
Seriously, get over there and have a good look. There are some super bargains to be had. Delivery is a steep £9.95 but you can avoid that by spending £70.