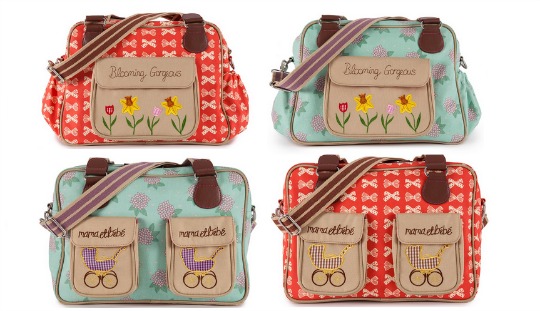 Nada told you about the Pink Lining Salewhen it first started and there were loads of fantastic bargains to be had. Now that the sale is coming to an end there are only a few items in the sale left, but the good news is that they have been reduced even further!
The Mum On The Run small bags are down from £30 to £15, and the larger Baby Changing Bags are all half price too, with prices for these starting from £34.50.
The four gorgeous bags in the picture are some of the most popular styles, and all are reduced from £79 down to £39.50, in both styles and patterns. All are in stock at the moment as well.
Delivery will add another £4.95, or is free when you spend over £50. I'd be tempted to add one of the cheaper items to my order rather than pay for the delivery, as they have a wide range of items for babies, and if you need a changing bag the chances are that there's something else they sell that you need too!
Many Thanks to Claire on Twitter for the information. :)