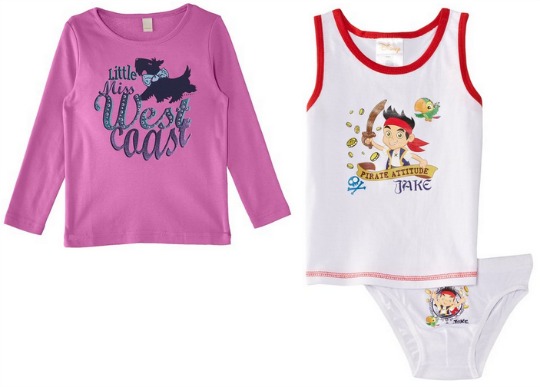 I have never bought clothes for my kiddies from Amazon, not for any negative reason, I just forget they sell them. After seeing this Clothing Clearance they have on just now I had best get remembering. Items start from just £2, and they are offering the usual, FREE delivery with all orders totalling £10 or more. There's a mixture of brands, some of which I have heard of and others I haven't. With over 400 items included there's certainly plenty to look at.
Here's what I found in the Girl's Clearance on Amazon: Noa Noa Mini Basic Tulle Skirt* now only £8.12/£8.22, Esprit Little Miss Girls' Top* now just £2.40 to £3.64, Chipie Alphabet Long Sleeved Top* now £8 and Replay Printed Top* now just £7.54.
As you can see there's a great range of brands including some designer ones and the Boys' section is no different: Original Penguin Varsity Hoody* now just £8, Timberland Long Sleeved T-Shirt* now £6.67 and Ethnies Cubic T-Shirt* now only £5.25.
Remember, in order to get FREE delivery on your order make sure you spend £10 or more!