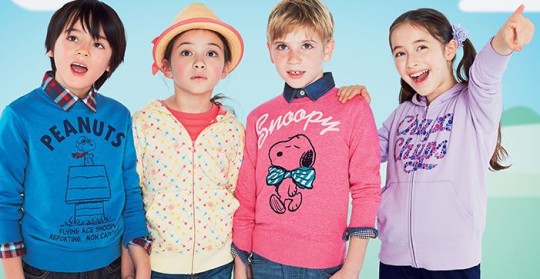 Uniqlo have  crazy mad sale on kids winter clothing. Maybe I am not totally familiar with their pricing structures, but to me they look almost absurdly low - certainly low enough to stock up a little on things for the remainder of this season and into next year.
Children, as you probably know, grow out of their clothes so incredibly quickly, that I see no point in spending a fortune on clothes that I can resell at - if I'm lucky - 10% of their price a few months later, often barely worn! So when I find a really good deal on children's clothing it actually excites  me!
Take for example the BABIES INFANT Faux Shearing Fleece Full-Zip Parka reduced from £12.90 to £2.90 - that's an amazing price, right?
Similarly, the KIDS UNISEX Fleece Full Zip Jacket reduced from £12.90 to £5.90, is again, great value!
Delivery from Uniqlo is £3.95, which isn't bad at all. Deliveries will be made within 3 - 5 working days after you place your order excluding weekends. There is the option of a next day delivery, for £5.95 and finally, there is also a Click & Collect option for £2.95 or free for orders over £19.90.