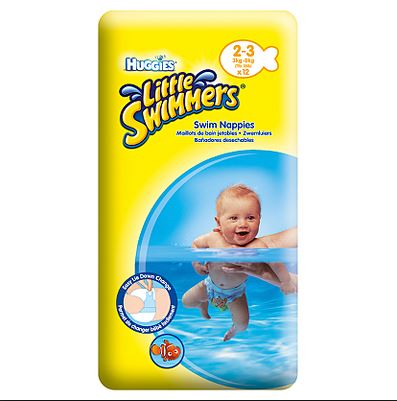 If you're heading off on holiday any time soon, you may want to grab some of these Huggies Little Swimmers. They're £2.93 for a pack of 12, instead of £5.87. Seriously folks, if you are going on holiday, rather take too many swim nappies, than too few! These follow all the regular rules from Tesco, like free click and collect, or £3 for home delivery.
We were on the Isle of Wight a few weeks ago and ran out of swimming nappies - the pool stung us for 99p per nappy! At 24p per swim nappy at least the cost of nappies won't weigh you down.
The Little Swimmers range from Huggies have been designed to help protect babies from little accidents during swimming. In a nappy format, the Little Swimmers feature adjustable tabs to offer a secure fit, which in turn make it easier to change. They are made with special absorbent material that won't swell up like a nappy and leak guards.
These nappies are suitable from birth (or 3kg) up to 8kg.
According to their website, you can use these instead of a swimsuit, but some swimming schools may have other rules, so check with them too if you're signing your small up for lessons this summer.