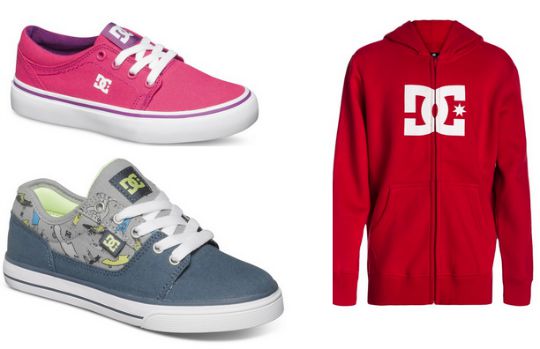 If you have a child that likes that laid-back skater look, then you have to check out the Sale at DC Shoes. Perhaps, it's you that likes the casual look. The selection is absolutely tremendous in this sale and there are 416 items included. DC Shoes offer FREE delivery on absolutely all orders. The savings are BIG so if you are looking for clothes or footwear then look no further. Plus, get an extra 10% off when you buy three or more items.
DC only sell cool clothes and shoes. This sale is great and it's not just Children's items that are reduced either. Why not treat yourself if you like DC?
It's not often we post clothes for teenagers but DC sell clothes ideal for those fussy ones that don't want to wear anything out of Next. These Star Zip Hoodies* were £42 and are now only £21 for Snorkel Blue, Red and Black. All other colours were £55 now £27.50 delivered.
DC are best known for their shoes, so check out these shoe bargains: Trace TX* was £27 now £13.50, Tonik TX SE* was £35 now £17.50, Chelsea Graffik* was £35 now £17.50 delivered and many more.