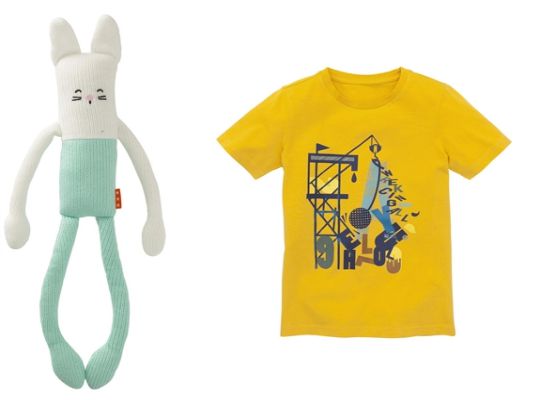 I had never heard of Hema before and it was a friend that introduced me to the wonder that is their site. She said "you'll like it, it's a cross between IKEA and Tiger!" and I have to say I agree with her. The contemporary European styling and the very reasonable pricing tends to make me think of those two favourites combined too. They do a whole range of goodies, just like both IKEA and Tiger, and baby/children's items start from just 50p. Ps... unlike those other superstores, Hema sell clothes and they are CHEAP!
There are lots of quirky wonders over on the Hema site and that's part of the appeal. There's so much to look at with nearly 1000 baby/children's items. We like these: Fine Knit Baby Teddy just £7, 10 Pack of Star Cups (two pack min order) £1 for two packs, Boys T-Shirt* just £4, Finger Puppets* 75p (min order 2) so £1.50 for two and Nappy Case* just £5.
I plan on using Hema for little bits and pieces for my sister-in-law's birthday. She won't have heard of Hema and I know she will just love the quirkiness of it all, just as I do.
You get FREE delivery when you spend £20 or more! You can Click and Collect from a Hema store for FREE or pay £4 for home delivery if spending under £20.