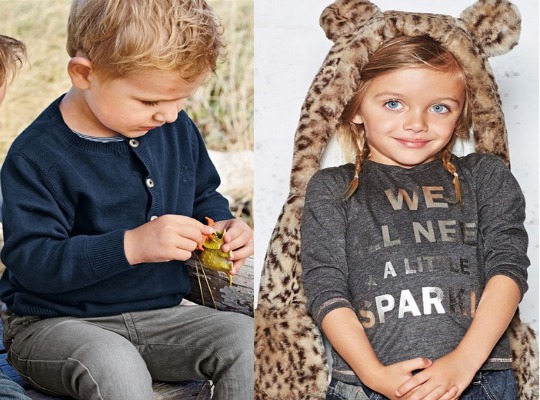 I am not sure if you know but Next pretty much rin a clearance all year round. Prices plummet on selected lines and you can really pick up a trendy bargain without having to camp outside your local store. The online clearance is pages and pages of discounted stock some from the Boxing Day sale and some from the sale before. The childrenswear section is the best bit and you can pick up items from just 75p. It's most definitely worth a look.
Due to the layout of the Next Clearance section I cannot link you precisely to items but I can list their item number beside them that you can use in the search tool.
Both the boys' and girls' selection in the clearance are good... with 444 items in boyswear and 735 in girlswear. Plenty of things to sift through. To make things easier than trawling the pages, use the search tool and narrow down your search by entering the type of product or the size you require.
My top finds in the Next Clearance are: Boys' Grandad Top (680-437) was £12 now £6, Navy Fisherman Cardigan (679-735), NYC T-shirt (695-818) was £9 now £4.50 and Bunny Slipper Boots (693-755) was £9/10 now £4.50/5.
Delivery is at a charge of £3.99 and it's highly doubtful that you will receive clearance stock next day.