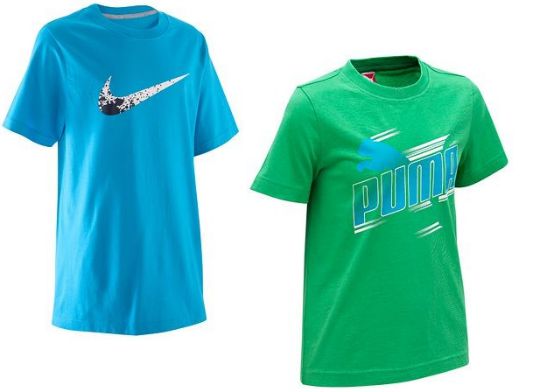 Decathlon really know how to do a sale. If you have no idea who Decathlon are, then I kind of look on them as the kind of Aldi/Lidl of the sports shop world. They sell brands that you won't see in any other UK store but also offer those big brands like Adidas and Puma. Their Children's Sale items start from only 59p so now's the time to get those holiday clothes or that gym kit for the next school year.
There are bargains galore in the Children's Clothing Sale. Items that you just wouldn't see elsewhere at this price. Puma Polyester Bermuda Shorts* now only £3.99 reduced from £9.99, Adidas Red Graphic Boys' T-Shirt* was £5.99 now £2.99, Nike Boys' T-Shirt* was £5.99 now £4.99.
As for those not so well known brands: Domyos Baby Warm Tracksuit* was £5.99 now £1.99, Domyos Long Sleeved T-Shirt* was £3.59 now £1.99, Domyos Organic T-Shirt* was £1.99 now 59p and Oxelo Skate Jeans* was £9.99 now £4.50.
You can Click and Collect your Children's Clothing Sale order for FREE from a Decathlon store or pay £3.99 to have it delivered to your door.