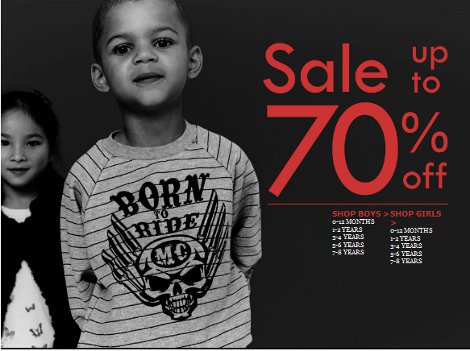 There have been some really great sales this past week, and those planning ahead should have a few fab bargains in the bag, so to speak. If you thought you were done spending, you might not want to read on, because at up to 70% off children's clothing, you're bound to want to buy something!
If the Harry Potter-like moving pictures on the Asos website aren't enough to make you spend hours on it - I had a good giggle at some of the little models - the clothing prices certainly will.
Take for example the Little ASOS Acid Wash Shorts, down from £9.00 to £2.00 or the Floral Smocked Playsuitdown from £33.00 to £20.00. Or even my personal favourite, the Pumpkin Patch Embellished Yoke Shirred Top £3.00 down from £12.00 – I have to stop looking at girl's clothes, actually – I'm not sure my wallet can take much more!
The Bodas range of body suits for boys are all down from £10.00 to £3.00 and all proceeds from their sales will go to charity.
Good luck! I hope you come away from Asos with some cash left for the rest of the day!