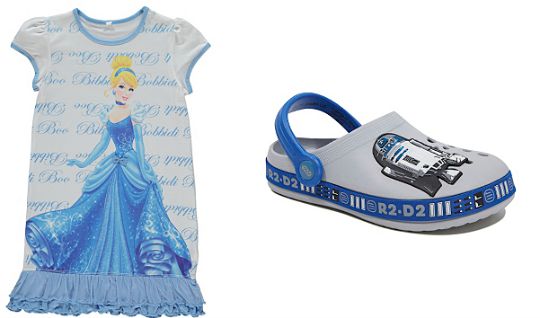 Asda George are cheap as chips for clothes and that's why they are so popular. When they have a sale on it tends to drag on and kind of merges with the next. This isn't a bad thing, as they seem to constantly add new lines and reduce things even further. So long as we are getting a bargain, we aren't fussed how long a sale is on for. You can get Children's Clothing for as little as £1 at the moment.
Don't be put off if you see some items in the sale that have been hanging about for a good while. There are plenty of new bits around, just select 'new in' using the 'sort by' tab.
Here's what caught my eye: Disney Cinderella Slippers* now £4, Marvel Avengers Pyjamas* now £5, Hooded Jacket* now £8, Disney Cinderella Nightdress* now £3, Two Pack Joggers* now £2, Fleece Lined Hooded Jacket* now £5 and Star Wars Clogs* now £3
You can Click and Collect those Baby/Children's bargains for FREE from an Asda store near you or pay £2.95 to have them delivered to your front door.