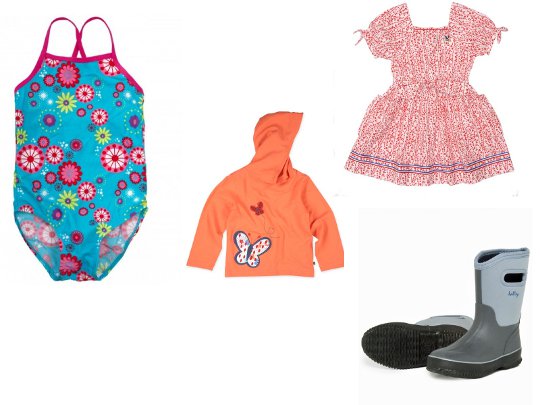 The title pretty muchsums it up, to be honest: Children's retailer Little Beau has up to 30% off on children's clothing – and they have some gorgeous stuff too.
Pick up a bargain at Little Beau
If you're heading off in search of the sun, you'll find discounted summer wear, like this pretty floral swimming costume, reduced from £8 to £5.60, or the beautiful Blooming Dress reduced from £60.99 (people actually pay that for children's clothing??) to £42.70.
Not quite ready to say goodbye to summer, but too chilly for your liking? This butterfly hooded top was £19.99 and is now £14.
Preparing for colder weather ( I won't say wetter, because, really, is that possible?) these pull up boots for boys offer an £8.99 discount at £21.
There's loads to choose from, and only a handful of items that are out of stock, so get in now, while there's still plenty of choice.