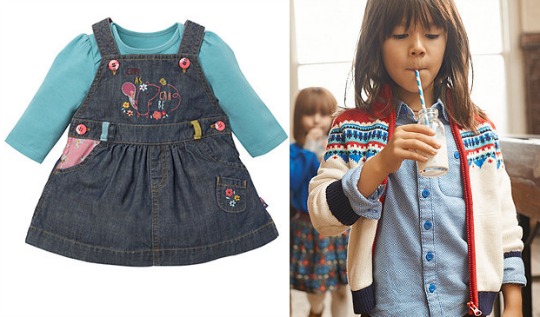 Sales, sales, sales, it's all we see nowadays especially during quiet spells like January. We don't blog about the run of the mill reductions but we like to brag when we find those dirt cheap goodies. Kit the kids out over at Mothercare, their sale continues with even greater reductions, plus items start at just 50p!
There's a great selection in the Mothercare sale. Choose from 611 items. There's a mixture of tops, bottoms, dresses, nightwear, shoes and so much more. If I hadn't ordered so much in the Next sale I would be going nuts right now!
These Patent Party Boots* are an absolute steal at £7, they had been £16. Use the promo code and they are yours for £7 delivered! The Mickey Mouse Pyjamas* were £12-£13 but are now only £7!
My personal favourite bits are the Baby K Floral Dress* with a saving of £16-£18, now only £10 and the First Walker Buckle Boots* are now £7 reduced from £16.