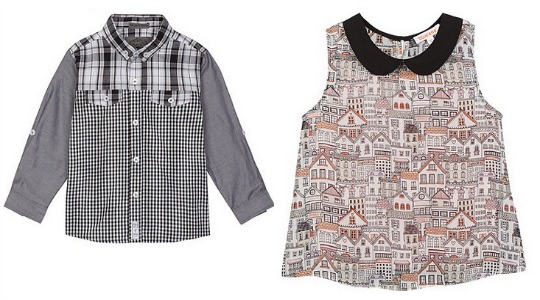 Today, Debenhams have launched their Blue Cross Sale. This means there are some super duper bargains across the whole online store and as far as we know in store too. You can expect to find Childrenswear with up to 70% of. Plus, use promo code SHL2 to get FREE delivery on those Blue Cross Sale bargains.
There are over two thousand Childrenswear items reduced in this Blue Cross event so I would be shocked if there wasn;t something for everybody.
Boy's Clothing items start from just £1.65 delivered. Check out these Boys bargains: The Gruffalo Boys' Printed Hat* now £2.40-£2.70, John Rocha Black Cut and Saw Checked Shirt* now £3.90 to £4.20 and Blue Zoo Boys Ribbed Slim Fit Jeans* now £3.90 to £5.40.
There are oodles of bargains in the Girls' section too: Girls' Blue Zoo Denim Skirt* now £2.10 to £2.40, Peppa Pig Jam T-Shirt* now £3 to £3.30 and Blue Zoo Aztec Playsuit* now £3.50 to £4.
You can Click and Collect you Blue Cross Sale order for FREE from a Debenhams store near you or use that promo code we told you about for FREE delivery.