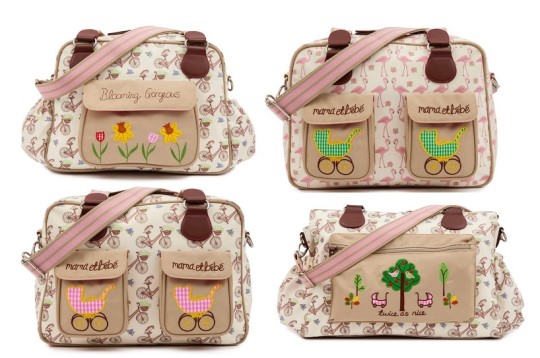 I've been keeping my eye on the Pink Lining site for weeks now in the hopes of spotting the next changing bag sale, and today is the day! There are a few down to £55.30, which means they qualify for free delivery, but the real bargains are those above - down to £39.50 saving you the same again. We miss out on free delivery with these, making it cost you £44.45 which is still a total bargain.
There are three bags at £39.50. They are Blooming Gorgeous In The Mews Pink Bikes*, Mama Et Bebe Flamingo Walk* andMama Et Bebe In The Mews Pink Bikes*.
There's also a twins bag *for £42.50 with double the amount of compartments and lots of extra space.
All in all, these bags always get rave reviews and the people who use them, love them. If you're in the market for a changing bag that will last and last... well, this should be it, and it's a really great price too!
Thanks to evecherub at HUKD