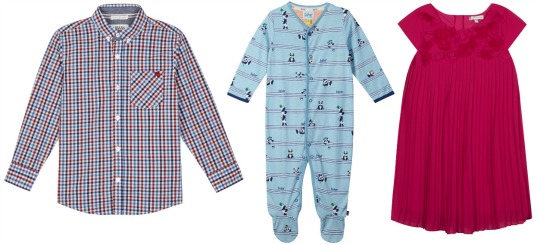 Today Debenhams have started their Easter Blue Cross sale event, and there are some huge discounts across the whole store. The first thing I always head for is the children's clothing, and there are some brilliant bargains there. Plus, when you spend £30 or more online and use the Free Click And Collect from store you get a free £5 gift Card.
What's good about the Debenhams clothing when they have a blue cross event is that you can get really good quality and designer name brands at a fraction of their normal cost. It's lovely to be able to pick up some smart clothes for parties and days out that don't cost a bundle.
Accessories start from just £2, and clothing is from £2.40. The sale is on all types of kids clothing and footwear, including school uniform, party wear, weddings, swimwear and more. There are more than 2000 items so I'm not going to give a list or highlights - there's just too much! It's best to search by size, and start with the biggest reductions to find the best bargains, unless there's something specific you're after.
Home delivery charges are form £3.99, or the click and collect is free, and if you spend over £30 remember to collect your free £5 gift card when you collect your order in store!