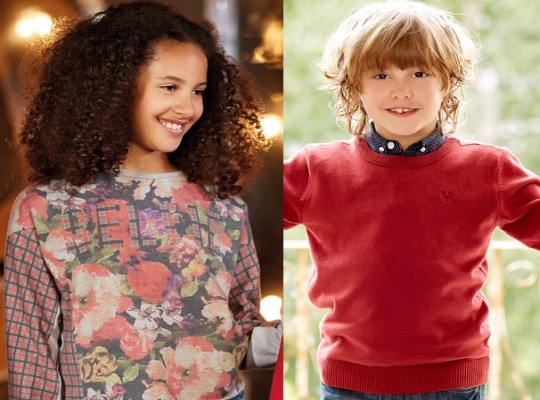 M&Co is a retailer that not many of us talk about. To be honest, I avoid it when they don't have sales on. They are pricey, but when they have sales on they are normally great, and this one is no exception. There's plenty to choose from with up to 70% off and items start at just 75p delivered. There's FREE delivery on EVERYTHING, so get shopping now!
The baby sale is good, with items like the Charming Just Like Grandad Top*, reduced from £6 to just £2 delivered. The Peppa Pig Swimsuit* is really good with an £8 saving, making it just £4.
In the girls' section, the Perfume Bottle Top* stood out to me the most. Very nice, and now only £4, reduced from £10. There's lots of other bargains to be had, including accessories.
For more clothes for the girls, you have the Kylie section. This is your more fashionable clothing like this Tartan and Floral Selfie Top* for just £5, was £16.
For the boys, I found these two items: Firetrap Rock N Roar T-shirt* now only £5 and the Lego Movie Pyjamas* for just £8 instead of £14.
Remember, delivery is FREE on ALL orders, no matter how much you spend!