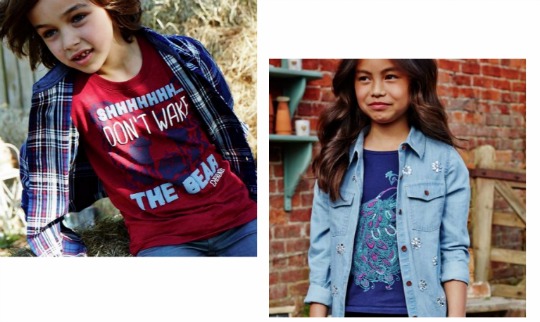 Remember Cherokee, the Children's Clothing brand that Tesco used to sell in their stores? Argos have been selling their clothing for quite a while now and we are loving the fact they have a 25% discount across the range. Plus they are offering FREE delivery on most of the items too. With prices from just £2.99 delivered, you would be mad not to have a look.
There are 76 items of Children's Clothing in the Cherokee range, so there's certainly plenty to choose from. As per usual, there's a bigger choice for girls than boys.
We like these: Girls' Vintage Wash Jeans* was £12 now £9 delivered, Girls' Peacock Top* was £6 now £4.50 delivered and Boys' Hat and Scarf Set* was £10 now £7.50 delivered.
Most items have just 25% off except this Cherokee Boys' Don't Wake the Bear T-Shirt*. It's half price with that FREE delivery, making it only £2.99 delivered, instead of £6.
As we have mentioned, delivery is FREE on the Cherokee Clothes but if you would rather collect it from an Argos store you can do so via the Reserve and Collect service.