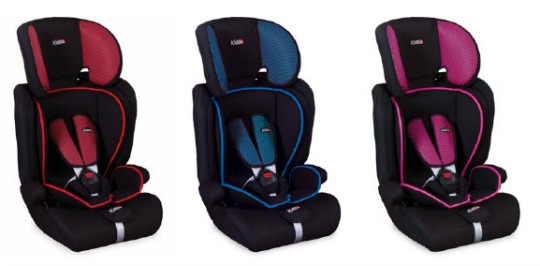 Do you remember back in May when Nada shared with us all the alarming reports of the safety harness failing on a Kiddu Car Seat? Well, it didn't take long for them to be removed from the shelves so that an investigation could take place, and today they have finally issued an official recall.
All Kiddu Group 1/2/3 car seats sold between June 2012 and May 2015 are subject to an urgent safety recall as there is an issue with the harness buckle opening on impact. This means that the seat should not be used in Group 1 format - when the harness is used as opposed to the seat being used as a booster seat.
Kiddu have set up a helpline for all concerned parents, where they can advise whether your product is one of those being recalled and how to go about receiving your refund. The number is 0161 702 5061.
You can see the full product recall notice on the Kiddu website here.
Thanks to Bitter Wallet for the information.