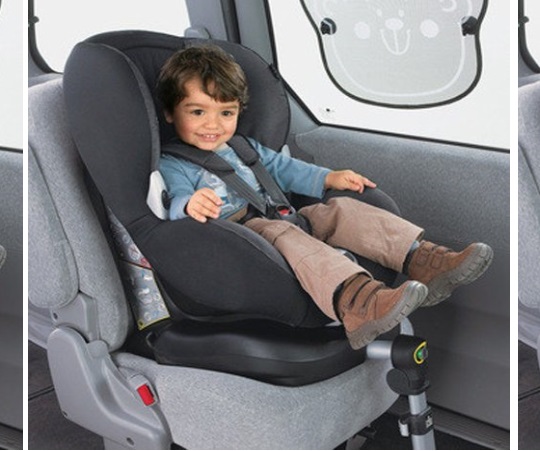 For this car seat you can use it with either IsoFix anchor points or your car's seatbelts. However, anchor points are much safer than using a seatbelt, and in some countries like Australia it is law that car seats must be tethered. The Maxi-Cosi PrioriFix Forward Facing Group 1 Car Seat is on offer by Amazon, down from £275 to £143.99, a reduction of 48%.
The particular car seat on offer is the Black Reflection model. It has got a lot of great customer reviews. As always I would also check out the Which? magazine reviews of car seats too before buying any seat.
With its multiple recline positions, the Maxi-Cosi PrioriFix offers high levels of comfort and convenience. The option to install with IsoFix or a car seat belt makes this car seat a safe and flexible choice, too. The PrioriFix is a forward-facing Group 1 car seat appropriate for children weighing from 9 kg to 18 kg, or 9 months to around 3.5 years.
The car seat's safety receives a lot of praise from people who have bought it, including those who have been unlucky enough to be in car accidents. This is fairly typical of reviews: "This IsoFix car seat is not difficult to fit once you get the hang of it and the
 leg support is at the right length. Its nicely padded and our baby seems very comfortable. It is quite high so baby can easily see out of the windows and the reclining positions mean she can have a comfortable nap on long car rides. The only real drawback is the weight. You will definitely need a helper to babysit if you need to fit it before use as it is very much a two handed job trying to manoeuvre the seat and support leg into the vehicle without scratching the paintwork."
Thanks to rick_x at HUKD!