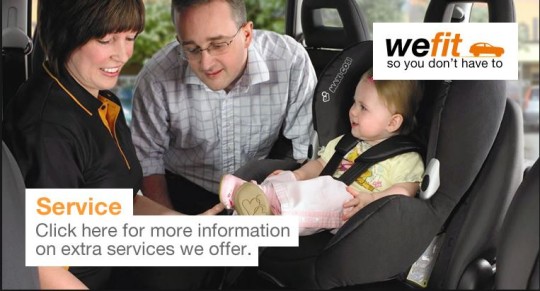 Another freebie from Halfords right now, is free Car Seat Checks as part of Child Safety Week this week, 23 - 29 June.
To give mums, dads and grandparents reassurance that they not only have the right car seat but that it is fitted to deliver maximum protection, Halfords is offering to check them – regardless of the seat make, model or where it was purchased – for free at any store during Child Safety Week.
Choosing the correct car seat is vital, which is why it's well worth reading our Guide to Choosing the Best Car Seat.
Safety groups estimate that as many as 51% of child car seats in use are incorrectly fitted – so Halfords are using Child Safety Week to help raise awareness of the danger and offering free car seat checks at all of stores to give customers peace of mind.
Halfords is currently the only child car seat retailer accredited by the Royal Society for the Prevention of Accidents, and has also made a commitment to improving child seat safety by signing the Which? Child Seat Best Practice Charter.
As far as I can tell there's no booking or appointment required, and you can just turn up for your check. It's worth it, I think, to make sure your little one is safe.